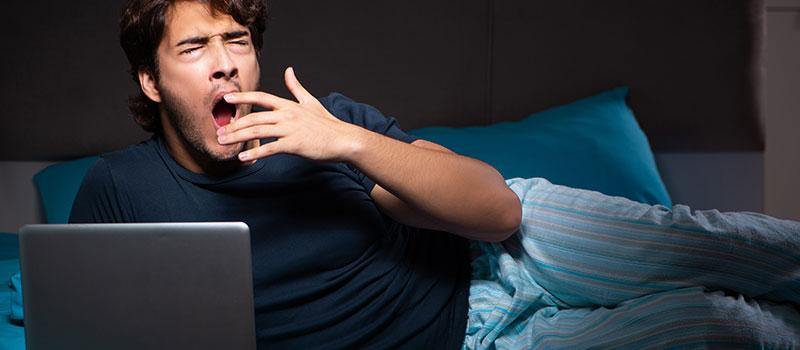 Office work not just brings salary. It brings tons of stress too. Not always one can enjoy the work. Mostly those who have odd shifts of work suffer more. The odd shifts, especially the night shifts imbalance the routine. It affects the sleep which in turn affects the mind and body of the user. It also results in the 'Shift Work Sleep Disorder'. There can only be one solution to this problem.
One can't change the shift because of professional commitments. However, one can definitely utilize leftover time in the best way possible. Having a deep sleep is a must to overcome the stress of this sleep disorder. Sleeping is also important to charge up for the next day. In that case, opting for SleepSia Bamboo Pillows for sleeping is very beneficial.
Know more about Shift Work Sleep Disorder!
SWSD or Shift Work Sleep Disorder happens when the person fails to attain a good amount of sleep and stays restless and tired during his/her working hours due to-
Tiring working hours or odd schedule

Rotational shifts

Night shifts

Graveyard shifts

Early morning shifts

Split shifts, etc.
Call it with any name, the reality is that these shifts drain out the energy of the person and leave him/her tired, drowsy, and vomitish. Only Bamboo Pillows for sleeping can help during this time. Read more to know about it.
How is Shift Work Sleep Disorder Dangerous? And How are Bamboo Pillows helpful?
Two questions and crazy answers! Let us know the answers to these questions one by one.
Dangerous SWSD: It is a horrible disorder because it drains the energies of the person. It also results in loss of hunger, sleeplessness, feeling of nausea, headache, changes in hormones, the shift in body temperature, and above all declining mental health with an increase in stress.

Helpful Bamboo Pillows For Sleeping: These pillows are made with a natural and fresh touch of bamboo. It promotes freshness. The filling of shredded memory foam inside these pillows further adds to the benefits. These pillows overall provide breath-ability and improve air circulation and ventilation. No chances of suffocation or breathlessness. Above all, these pillows are popular as 'stress-buster' pillows. One falls asleep on these pillows as if sleeping in the sky. So, these limit the chances of symptoms of Shift Work Disorder.
How Shift Work Disorder Affects The Job?
Frankly speaking, one can perform efficiently if he/she is in a great state of mind. Odd shifts do not let it happen. A bad state of mind, tired brain, shutting eyes, lack of concentration, disturbing thoughts, unhealthy body, and disturbed mind can never ever perform well. This disorder might fetch the person a wrong name.
So, it is better to choose Bamboo Pillows for sleeping to safeguard the reputation. These pillows will let the user fall into a deep sleep within no time. The sleep will be healthy and deep enough to charge him/her for the next day. The hypoallergenic pillows and hygienic pillows are capable enough of handling all sorts of sleeping issues.
Conclusion
'Shift Work Sleep Disorder' can be won over by Sleepsia Bamboo Pillows for sleeping. To order these, go to www.SleepSia.com, and call us on +1800-862-1084. Team SleepSia is ready to help you. Meditate whenever you get time, take long breaths, try to avoid gadgets after the shift, drink water, keep eating light after regular time intervals, and sleep on SleepSia Bamboo Pillow. Follow all these to see the wonders!
---
---