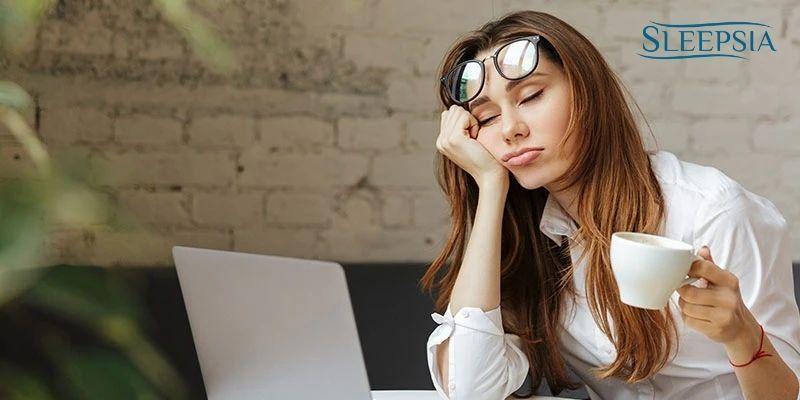 Puffy eyes, dark circles, frowny face, headache, and irritability! Are you facing these symptoms? If yes, then surely these are the signs of 'Sleep Deprivation.' We need to have at least six-nine hours of sleep but are we having it? Even six hours of sleep is also less for our body and brain. Why aren't we completing our sleep cycle?
Think about it by yourself and know the answer. The reasons are transparently clear. It is the stress of studies or office, it is mismanagement at the workplace or home, it is the emotional trauma, it is the breakup, it is the loss of someone you love, it is your addiction, it is the smartphone usage, it is the binge-watching or it can be anything! Why not try and sleep on soft Sleepsia Bamboo Pillows at night?
Best Memory Foam Pillows
These pillows are not merely the pillows but are your true buddies whom you can hold, you can hug, and also you can lay down in their laps. These pillows only will help you get rid of sleep deprivation by infusing tons of positivity, comfort, and health as well. The material used in the making of these pillows will not expose the user to further damages. So, it is high time to kick off sleeplessness and its damages and start working on the betterment of life.
Sleep Deprivation Infographics
Embeded this Image on Your Site:
Note: copy above code press "Ctrl + C"
Replace 'Pills' With 'Pillows'! Make A Wise Choice With Bamboo Pillows Indeed
Sleeping pills aren't going to help you in the long run. Realize how it is going to make you addicted. It is time to opt for natural and soothing ways that will help you grow better. A pillow is capable of providing insomnia or removing insomnia from life. You decide what is your pillow doing to you! Replacement of rigid pillows has become highly important because these are the biggest source of sleeplessness. How about falling on a pillow and suddenly dozing off on it? How about falling on a pillow and forgetting all the stress? It feels great, right? It is indeed possible with Sleepsia Bamboo Pillows that are the best sleeping essentials and also recommended pillow for sleep deprivation among doctors.
Hypoallergenic Pillows: The biggest source of 'Sleep Deprivation' is the nuisance created by allergens. Those who suffer from allergies by bugs and microbes trapped in the fabric suffer a lot, every night. Sleepsia Bamboo Pillows, then, make a huge difference as these are hypoallergenic.
Breathable Sleep: These pillows are breathable too. So, in case, anyone fails to sleep because of suffocation and lack of ventilation, there isn't any such option left now!
Pain-Healing Bamboo Pillows: Lack of sleep also happens when one is awake in pain. Stiffness in muscles, orthopedic issues, cervical, etc. are such issues that can be sorted easily with the help of shredded memory foam pillows and bamboo pillowcase.
De-Stressing Pillows: These pillows are also the de-stressing pillows. Anxiety, depression, and other psychological burdens of life contribute to sleeplessness and insomnia. These pillows let the user doze off on them and sleep immediately, letting them forget any sort of stress.
Along With Bamboo Pillows, How To Get Rid Of Sleep Deprivation?
These pillows are meant to heal us. However, along with these pillows, we need to follow other measures too.
Exercise Regularly: Physical exercise and workouts are necessary to have a good tendency to sleep.
Meditate: Meditation helps to heal the mind. It soothes the mind and lets the brain not fall into the trap of stress and sleeplessness.
Eat Healthily: One needs to eat healthily and never stuff in heavy and fried food before sleeping. The acidity or ingestion may not let the user sleep peacefully.
Arrange The Bedroom: One needs to arrange the bedroom accordingly. Use a nice humidifier and dim the lights while sleeping to not have disturbed sleep.
Keep The Office Away From Home: Never mix office and housework. Keep a balance. A struggle between the two will always lead to sleep deprivation.
Change Your Pillows: As said above, change your pillows and choose Sleepsia bamboo pillows.
Conclusion
Team Sleepsia wishes you all the best in your fight against 'Sleep Deprivation.' Bring home Sleepsia Bamboo Pillow and sleep well.
---
---